Properties and uses of hydrated lime powder
---
---
In chemistry, we will encounter common alkalis, such as caustic soda and slaked lime powder, which are often mentioned in life and chemistry. So, let's learn about the properties and uses of slaked lime powder.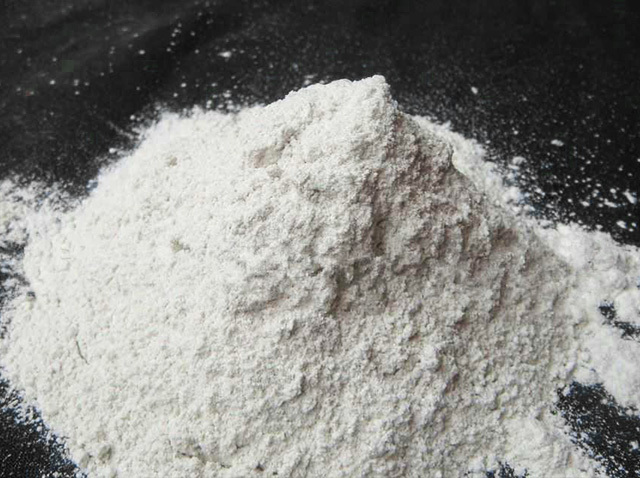 Properties of slaked lime powder
Slaked lime powder is a white powdery solid. Commonly known as slaked lime, after adding water, it forms upper and lower layers. The upper layer aqueous solution is called clarified lime water, and the lower layer is called lime milk or lime slurry. The upper clarified lime water can be used to detect carbon dioxide, the lower turbid liquid lime milk is used as the material, and the slaked lime powder is a kind of strong alkali, which is widely used in daily life.
The use of slaked lime powder
1. About refractories
When making silica bricks, slaked lime powder is used as an additive to increase the strength and viscosity of the rotation. Silica bricks are made of wollastonite with a SiO4 content of more than 96% as raw materials, and mineralizers are added. After mixing, molding, and drying , roasting and other processes prepared.
2. About food additives
Slaked lime powder is widely used as a food additive due to its strong activity and loose structure.
3. In terms of medicine
Medicine shows that calcium deficiency in the human body can cause a series of physiological problems. Such as hypertension, osteoporosis, calculus and other diseases, slaked lime powder can be used as the main raw material for the synthesis of calcium agent and calcium cyclopropane carboxylate and calcium lactate.
4. Agriculture
It is used in agriculture to reduce soil acidity and improve soil structure; pesticide Bordeaux mixture is prepared in a certain proportion with lime milk and copper sulfate aqueous solution, this sky blue viscous suspension pesticide is used for fruit trees and vegetables.
Cause harm. Among them, not only the nature of the reaction between slaked lime powder and copper sulfate is used, but also the slightly soluble in water is used to make the medicinal liquid thick, which is beneficial for the medicinal liquid to adhere to the branches and leaves of plants. In addition, slaked lime powder reacts with carbon dioxide in the air.
Water-soluble calcium carbonate also helps prevent the liquid from adhering to plant surfaces and being washed away by rain.
5. About flue gas desulfurization
It is mainly used for acid gases such as sulfur dioxide, sulfur trioxide and some fluorine ions, etc., so that the sulfur content in the flue gas meets the environmental standards.
6. In the sugar making process
During the sugar making process, slaked lime powder is used to neutralize the acid in the syrup, and then carbon dioxide is introduced to convert the remaining slaked lime powder into sediment and filtered, which can reduce the sour taste of sugar.
7. Application in paint
Slaked lime powder reacts with carbon dioxide in the air to form calcium carbonate, which is white and hard and helps to set.
8. Application in metallurgical industry
In this industry, electroplating on the metal surface first removes impurities on the surface of the metal plate, so it needs to be removed with dilute sulfuric acid, and the wastewater generated during the production process must be neutralized with calcium hydroxide.
The above are the properties and uses of slaked lime powder. If you need to know more, please feel free to contact us! Our company has many years of experience, and we look forward to your joining at any time.
---
Keywords:Calcium Hydroxide Manufacturers
Add:Huizhou City Jinlong Longmen County Road Pingling toll stations

WeChat