Calcium hydroxide manufacturers explain the specific application of the product
---
---
Calcium hydroxide produced by calcium hydroxide manufacturers is a white powdery solid. The chemical formula Ca(OH)2, commonly known as slaked lime and slaked lime, forms a two-layer after adding water. The upper aqueous solution can be called socially clarified lime water, and the lower suspension is called lime milk or lime slurry. Carbon dioxide can be measured in supernatant lime water, and liquid lime milk with lower turbidity requirement is used as construction engineering material. Calcium hydroxide is a binary medium-strong base (calcium hydroxide is considered a strong base in middle schools, but in fact we cannot completely ionize in water, so it is considered a medium-strong base in Chinese university education textbook research), Has some alkalinity. It has a corrosive effect on human skin and fabrics. Calcium hydroxide is widely used in the development of industry. It is used as a relatively commonly used building construction material, and is also used as a fungicide and raw material for chemical products.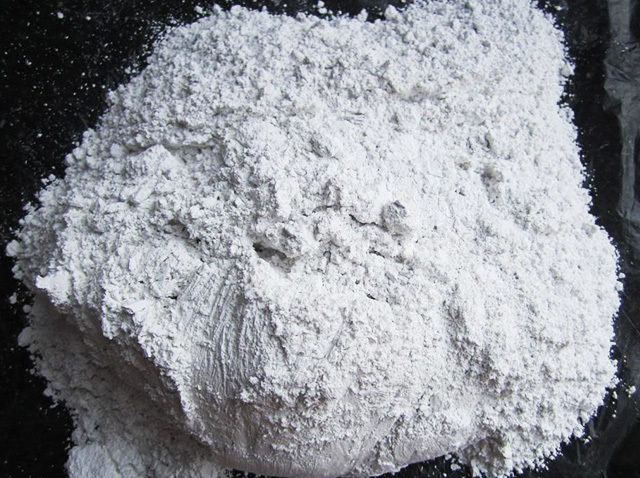 The specific application of calcium hydroxide produced by calcium hydroxide manufacturers in sewage treatment
1. Use calcium hydroxide in wastewater to neutralize free acid in wastewater.
2. Calcium hydroxide is used in wastewater to neutralize acid salts in wastewater.
3. Calcium hydroxide produced by calcium hydroxide manufacturers is used in wastewater. Hydroxide ions in calcium hydroxide react with metal ions to form water-insoluble precipitates.
4. The use of different calcium hydroxides in wastewater can adjust the pH value of wastewater to alkaline, allowing for better precipitation and metal hydroxides.
5. Used in agriculture to reduce soil acidity and improve soil structure;
6. Trees that prevent and control pests in winter In winter, apply lime slurry more than 80 cm to the roots of the trees.
In the process of sugar making, calcium hydroxide is used to neutralize the acid in the syrup, and then carbon dioxide is introduced to filter out the remaining calcium hydroxide precipitate, thereby reducing the sour taste of sugar. Calcium hydroxide reacts with carbon dioxide in the air to form calcium carbonate, which is white and not easy to condense. When there was no paint in the past, the walls were painted with lime water. In this industry, in order to coat the metal surface, impurities (including metal oxides) on the surface of the metal plate need to be removed, so dilute sulfuric acid is used to remove them first. The waste water generated during the production process is neutralized with calcium hydroxide. In the production of silica bricks, calcium hydroxide can be used as an additive to enhance the strength and viscosity of bricks. Silica bricks are made of silica with a silica content of not less than 96%, adding mineralizers (such as iron oxide scale, lime milk) and binders (such as molasses, sulfurous acid pulp waste liquid), after mixing and molding , dried, and fired under the same process system.
---
Keywords:Calcium hydroxide
Add:Huizhou City Jinlong Longmen County Road Pingling toll stations

WeChat