What are the specifications of the products introduced by calcium hydroxide manufacturers?
---
---
What are the specifications of the products introduced by calcium hydroxide manufacturers?
The chemical formula of calcium hydroxide produced by calcium hydroxide manufacturers is Ca(OH)2, commonly known as slaked lime, slaked lime, and its aqueous solution is called clarified lime water. It is a white powdery solid. Calcium hydroxide has alkaline properties and is a strong base. Calcium hydroxide is a strong dibasic base, but only slightly soluble in water. Calcium hydroxide is widely used in modern industry, especially in construction. The following editor will talk about the difference between calcium hydroxide and ash calcium powder?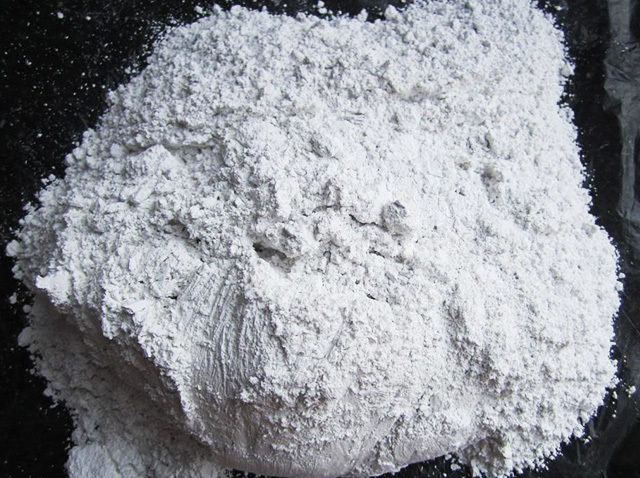 1. Basic uses and specifications of calcium hydroxide produced by calcium hydroxide manufacturers
1. Environmental neutralizer for acid wastewater, sewage treatment, sludge treatment, boiler flue gas desulfurization, etc. 2. Chemical raw materials, additives, auxiliaries, fillers, tanning, metallurgy, coatings, petroleum lubricants, papermaking, food, medicine, feed, etc. 3. Other uses: stone cutting aids, soil stabilizers, concrete conditioners, chemical Reagents, gypsum board caulking agents, construction adhesives, calcium alkyl sulfonates, medicinal acid inhibitors, astringents, hard water softeners, plastic fibers, etc.
2. Environmental protection treatment: 1. As a strong alkaline agent to neutralize acidic wastewater or heavy metal wastewater, making acidic wastewater neutral. 2. Absorb SO2 in the boiler flue gas, so that the sulfur content of the flue gas reaches the environmental protection standard. 3. Calcium hydroxide produced by manufacturers helps the coagulation of colloidal particles in wastewater, and acts as a particle nucleus weighting agent to accelerate the separation of insoluble matter. 4. It can remove some anions such as phosphate, sulfate and fluoride. 5. It can destroy the combination of sulfamate and other complexing agents or chelating agents on certain metal ions. 6. By adjusting the pH value, it can destabilize and break emulsified wastewater. 7. Compared with the results of wastewater treatment, it is a conventional alkaline agent for wastewater treatment. Compared with sodium hydroxide lye with a content of 30%, the price per ton of sodium hydroxide lye is equivalent to the price per ton of calcium hydroxide powder, but judging from the processing results, the price of calcium hydroxide powder is less than 50 %Compared with sodium hydroxide lye, its coagulation and decolorization effect is also better than the internationally recognized alkaline neutralizer sodium hydroxide lye. 8. Ca(OH)2 fineness > 95% 325 mesh (45um), environmental flue gas desulfurization (power plants, waste incineration plants), coatings, paints, non-ferrous metal smelting, paper industry and other pharmaceutical antacids, astringents, Carb softeners, etc
3. Ash calcium powder (calcium hydroxide) for environmental protection 1. Mainly used for waste incineration. Flue gas desulfurization, industrial sewage treatment and other industries. 2. Index: Project index Ca(OH)2>98% free H2O≤1.0% specific surface area>15m2/g Appearance white powder. D. Packaging and storage: Woven bag lined with plastic film 25Kg/bag. The main component of lime calcium powder is a mixture of Ca(OH)2, CaO and a small amount of CaCO3, which is a refined product of lime. The natural high-quality limestone with CaCO3 as the main component is used, calcined at high temperature into quicklime (CaO), then selected, partially digested, and then pulverized by a high-speed air separation hammer mill. White and delicate. In recent years, due to the advancement of powder processing technology, ash calcium powder with a fineness of more than 600 mesh has appeared on the market. So what is the difference between ash calcium powder and calcium hydroxide?
Calcium hydroxide and calcium ash powder products produced by calcium hydroxide manufacturers have many differences in use and production. The whiteness of calcium hydroxide should be above 90, and the product strength test should be carried out. Ash calcium powder can improve the strength, hardness and whiteness of paint and putty powder, and achieve better decorative effect. Secondly, during the digestion process of calcium oxide, the digestion and digestion time is long, and it cannot be digested and produced simultaneously with calcium hydroxide. In this way, due to insufficient digestion time and poor water retention, it is easy to dry out during use.
In addition, the production of ash calcium produced by calcium hydroxide manufacturers needs to be crushed and slag-discharged through a high-speed ash calcium machine to achieve uniform fineness, increase content, and increase looseness. In this way, the product is easily scratched and shiny during construction.
---
Keywords:Calcium Hydroxide Manufacturers
Add:Huizhou City Jinlong Longmen County Road Pingling toll stations

WeChat