Calcium hydroxide manufacturers tell you: what is calcium hydroxide?
---
---
Nowadays, there are still many people who do not understand some basic information about calcium hydroxide, so as calcium hydroxide manufacturers, it is also necessary for us to briefly explain, in fact, this calcium hydroxide is something we can see everywhere The existence of calcium hydroxide, its unique structure, also plays a very important role in the industrial field, so we need to know what calcium hydroxide is in time, so that it can be familiarized and used more quickly in operation.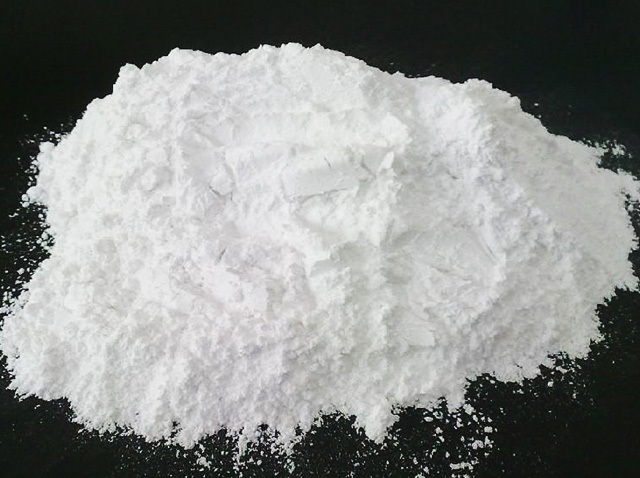 As a calcium hydroxide manufacturer, what we need to know is that calcium hydroxide is an inorganic compound with a chemical formula of Ca(OH)2, mr74.10. Commonly known as slaked lime or slaked lime. It is a white hexagonal powder crystal. The density is 2.243g/cm3. 580° dehydration enters Cao. Then if we add calcium hydroxide to water, it will be divided into upper and lower layers. The upper aqueous solution is called clarified lime water, and the lower suspension is called lime milk or lime slurry. In particular, the clear lime water in the upper layer can be tested for carbon dioxide, and the cloudy liquid lime milk in the lower layer is a building material. Calcium hydroxide is a strong base that has bactericidal and antiseptic properties and is corrosive to skin and fabrics. Similarly, calcium hydroxide manufacturers tell you that calcium hydroxide is mainly used in bleaching, hard water softener, disinfectant and insecticide, leather depilatory, sugar and construction materials.
So as a calcium hydroxide manufacturer, we should also pay attention to the storage, transportation and transportation methods of the calcium hydroxide that has been produced. When calcium hydroxide is shipped, the packaging should be intact and the load should be stable. During transportation, make sure that the container will not leak, collapse, fall or be damaged. It is strictly forbidden to mix with flammable or combustible substances, acids, food chemicals, etc., and it is not allowed to be transported in rainy days. And in terms of storage methods, calcium hydroxide manufacturers should store it in a cool and ventilated warehouse. The humidity in the warehouse must not exceed 85%. The packaging should be well sealed to avoid moisture absorption. It should be stored separately from flammable (combustible) substances, acids, etc., and must not be mixed. Storage areas should be equipped with appropriate data to contain spills.
At present, the wide application of calcium hydroxide in daily life and its better and better production technology also make us believe that more and more calcium hydroxide manufacturers will join in, so we need more Check it out and compare. Over the years, the company has been committed to the expansion and development of domestic and foreign markets, and has adopted two methods of online Internet e-commerce platform and offline physical sales to go hand in hand. Nowadays, our products are distributed in all provinces, cities, and autonomous regions of the country. The products are not only sold well in the domestic market, but also have contact information on the official website. There are also online customer service staff to receive you. If you don't understand, just ask them. .
---
Keywords:Calcium Hydroxide Manufacturers
Add:Huizhou City Jinlong Longmen County Road Pingling toll stations

WeChat