So we need to know what calcium hydroxide is in time, so that we can get familiar with and use it more quickly in operation.
---
---
First of all, before using anything, we have to figure out what its functional characteristics are, right? In this way, the operation will be smoother during the operation, so in this article, as Calcium manufacturers, here we will introduce the preparation method of calcium hydroxide in detail, let's learn about it with the editor. I hope to be helpful.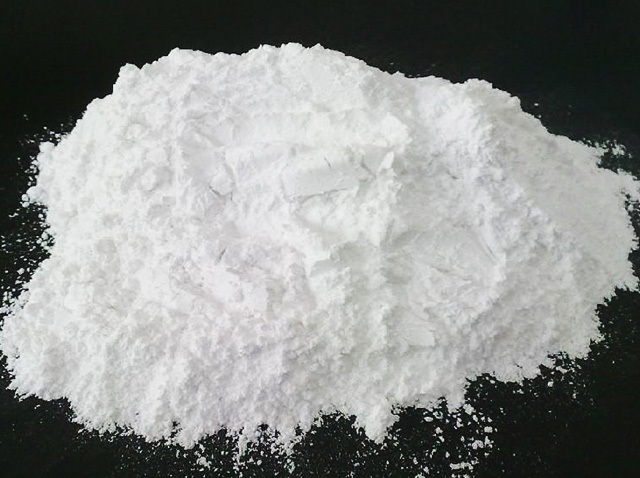 As a calcium hydroxide manufacturer, the preparation method of calcium hydroxide is first to calcinate limestone into calcium oxide, carefully select it, and digest it with water at a ratio of 1: (3~3.5) to generate calcium hydroxide. After purification, separation, slag removal, centrifugal dehydration, drying at 150-300°C, and screening to obtain the finished calcium hydroxide. Calcium Carbonate →CaOCO2↑CaOH2O→Ca(OH)2. Dissolve the reagent calcium in water to prepare a 25% aqueous solution, heat it to 80°C, and then add the filtered 30% solution (which can exceed 30% of the theoretical amount) several times to obtain calcium hydroxide. Calcium hydroxide manufacturers tell you to wash the obtained slurry mixture after suction filtration. First, wash a large number of ions with 0.1% aqueous solution, and then wash with distilled water until the ions are qualified. Diffusion method, first prepare two solutions: one is 30g recrystallized CaCl2· 6H2O dissolved in 50ml water; the other is precipitated carbonate, in which 12g NaOH is dissolved in 50ml water, and a small amount of BA(OH)2 is added dropwise. Two 50ml beakers were filled with the two solutions respectively. Carefully place both beakers in the same container. The beaker is 2cm from the upper edge of the container. Cover the container. After standing for 4 weeks, needle-like crystals of about 1 cm grew. Collected and filtered, rinsed quickly with water, then with diluent water, ethanol, and dried briefly at 110°C.
The calcium hydroxide manufacturer tells you that calcium hydroxide can be obtained by reacting an alkali metal hydroxide solution with a calcium salt solution. Dissolve 46g of calcium nitrate tetrahydrate in 500ml of boiled and degassed distilled water, cool to 0°C, add 1mol/l potassium hydroxide solution (excluding CO2) several times while shaking, keep the solution at 0°C during the dropwise addition, filter Separate the precipitated Ca(OH)2, decant and wash with 12L of water several times, filter the precipitate, and vacuum dry in a sulfuric acid (relative density: 1.355) desiccator for 20h to obtain Ca(OH)2. For laboratory preparation, put quicklime (CAO) in a beaker and add water. Calcium oxide reacts with water to release heat, and the product is calcium hydroxide. Reaction formula: CaOH2O→ Ca(OH)2.
The content of the above article is the preparation method of calcium hydroxide introduced by calcium hydroxide manufacturers to all friends. If you see a friend, you can read it carefully. Of course, there is still a lot of information about calcium hydroxide. We will continue to update in the future. If there is anything you don't understand, you can come to consult at any time.
---
Keywords:Calcium Hydroxide Manufacturers
Add:Huizhou City Jinlong Longmen County Road Pingling toll stations

WeChat