Lime powder manufacturers take you to understand the types of lime
---
---
In the face of swine fever and other pig breeding infectious diseases, biosecurity prevention and control is still an economical and effective response. At present, eliminating the source of infection, cutting off the route of transmission, and protecting susceptible animals are the "three axes" for the prevention and control of infectious diseases. In the biosecurity system built around the "three axes", a very important link is disinfection (for the source of infection or the route of transmission). There are many methods and products for disinfection. As far as the effectiveness of swine fever is concerned, the lime produced by lime powder manufacturers is relatively economical and has a good disinfection effect, which is a good choice for external environment disinfection. Speaking of lime, everyone is familiar with it, but what is the composition of lime? Why is disinfection effective? Quicklime, slaked lime, slaked lime, milk of lime, all lime? . Although it seems simple, it is difficult to give the correct answer after serious discussion. Next, lime powder manufacturers will introduce the types and characteristics of lime.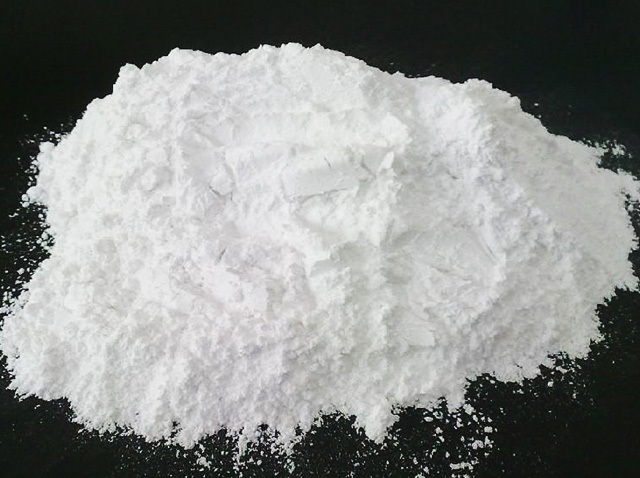 One, quicklime
Lime is also known as marble and calcined lime, usually refers to quicklime, and its main component is calcium oxide. Chemical formula: CaO, quicklime is usually white block or powder. Quicklime reacts with water to become slaked lime. Quicklime is a common desiccant used in steel, pesticides, medicine, desiccants, tanning and dehydration.
Two, slaked lime
Also known as slaked lime, its main component is calcium hydroxide, and its chemical formula is Ca(OH)2. Usually a powdery solid. Slaked lime (calcium hydroxide) does not react with water and has low solubility, but it will release heat when dissolved in water. Its clear aqueous solution, often called limewater, is alkaline. The solubility of slaked lime decreases with increasing temperature. When slaked lime is added to water, the concentration will decrease. When slaked lime is heated, the solute may precipitate. Slaked lime is a strong base. At 20 degrees Celsius, the pH value of saturated calcium hydroxide is about 12.6, which has the ability of sterilization and anticorrosion. Slaked lime can be used to make bleach, disinfect tap water, and can also be used as a fungicide, chemical raw material, building material, etc.
Quicklime reacts violently with water, heats up to make water boil, dissolves in water to obtain slaked lime, and this is an important relationship between the two. Lime powder manufacturers remind that although there is not much difference in shape between the two, slaked lime is a strong alkali that can kill bacteria and viruses.
Three, milk of lime
Its main component is calcium hydroxide Ca(OH)2. After slaked lime is dissolved in water, the solubility of slaked lime is not great, so the suspension usually forms two layers, the upper layer aqueous solution is called clarified lime water, and the lower layer suspension is called lime milk or lime slurry.
4. Limestone
Also known as bluestone and limestone, it is a collection of various minerals, the main component is calcium carbonate, chemical formula: CaCO3. Pure calcium carbonate is a white powder. Odorless and tasteless. Lime powder manufacturers said that limestone is the main raw material for the production of glass, and it is also the raw material for the production of quicklime.
In summary, lime powder manufacturers remind again that quicklime and slaked lime are very different in form, composition, use and reaction with water. By understanding and mastering the basic chemical principles of disinfectants, we can more effectively Guide us in the production and use of lime.
---
Keywords:Calcium Hydroxide Manufacturers
Add:Huizhou City Jinlong Longmen County Road Pingling toll stations

WeChat