Lime powder manufacturers tell you what to pay attention to when using lime for disinfection?
---
---
Lime is a non-polluting disinfectant. It is cheap, easy to buy, has no peculiar smell, and has strong disinfection power. However, many farmers use improper methods, resulting in poor disinfection effect. Lime powder manufacturers remind that only by correcting their wrong usage methods can they achieve better disinfection. Next, let's take a look at how to properly use lime to disinfect.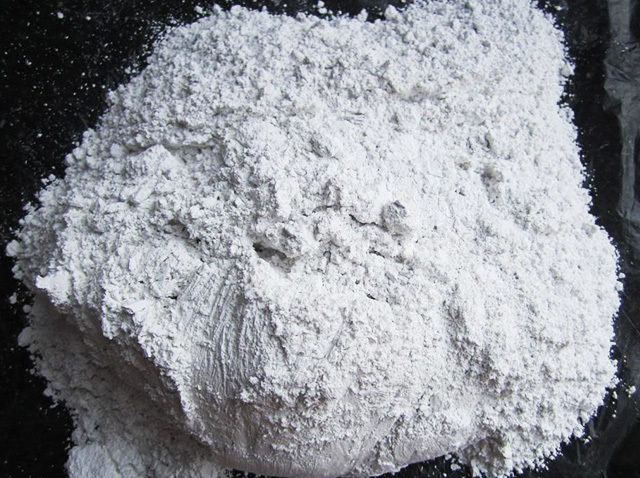 1. The lime used for disinfection should be bought now and used now.
Lime powder manufacturers saw that some farmers bought a lot of quicklime at one time in order to save trouble, which could not be used up once and used for disinfection in the future. This is incorrect because the chemical name for quicklime is calcium oxide and when water is added it forms loose slaked lime. Quicklime, if placed in an airtight container, also absorbs moisture from the air and turns into slaked lime, which is calcium hydroxide. Only this free hydroxide ion has a bactericidal effect. If the slaked lime is left for too long, it will chemically react with carbon dioxide in the air to form calcium carbonate without hydroxide ions, thus completely losing its sterilization and disinfection effect.
2. Set up a disinfection room and a disinfection pool at the entrance of the stable, and put fresh quicklime in the pool.
Some farmers do not set up a disinfection room at the door, but sprinkle a layer of slaked lime so that people who enter and exit can step on it. If it is fresh slaked lime, it will have a certain disinfection effect. If the fresh slaked lime is not replaced frequently, and the clothes and tools are not disinfected, it is still possible to bring germs and viruses into the stable. The correct way is to set up a disinfection room and a disinfection pool at the entrance of the stable, install an ultraviolet lamp indoors, put quicklime in the pool, and change it frequently.
3. Brush lime milk on the floor and walls of the stable.
After the pigs in the stable are slaughtered, the ground and walls are cleaned, and 20% lime milk is prepared with newly bought quicklime and water, and the walls and ground of the pigsty are painted without leaving any dead ends. In this way, it can not only disinfect and sterilize, but also cover the polluted wall surface, and achieve an aesthetic effect. Lime powder manufacturers remind that if the slaked lime is directly sprinkled on the ground of the stable, it is easy to burn the limbs and skin of the pig, or the mouth and digestive tract may be scalded because the pig eats the food that falls on the ground (stained with slaked lime). In addition, when lime powder is sprinkled, a large amount of lime dust will fly, and pigs will be inhaled into the respiratory tract, causing respiratory symptoms such as coughing and sneezing.
4. How to properly disinfect the land and pens of the farm with lime?
In the process of livestock and poultry breeding, it is often necessary to disinfect the pens, and some farmers choose lime for disinfection. This is possible because lime is an inexpensive and effective disinfectant, and the calcium hydroxide produced by adding water has a bactericidal effect. Lime water with a concentration of 1% can kill common breeding bacteria within a few hours; 3% lime water can kill Salmonella in 1 hour. It is also commonly used in lime livestock and poultry farms to prevent various infectious diseases, such as swine erysipelas and streptococcal disease. It can also prevent some insect diseases. Lime powder manufacturers remind again that the above effects need to be used correctly in order to achieve the desired disinfection effect.
---
Add:Huizhou City Jinlong Longmen County Road Pingling toll stations

WeChat